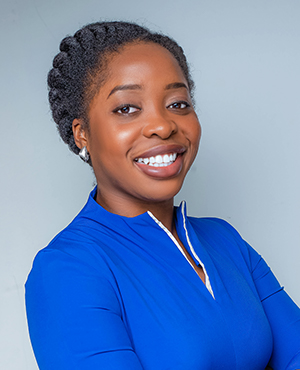 Email
Emokiniovo Dafe-Akpedeye is a first class graduate of Economics of Management and an Oxford University law graduate.
She has gained extensive transactional experience drafting commercial agreements and liaising with government regulatory agencies such as the Department of Petroleum Resources and the Federal Inland Revenue Service. She is also a Member of the Chartered Institute of Arbitators (CIArb), a holder of the Diploma of International Commercial Arbitration, the highest academic qualification at CIArb as well as an experienced litigator.
She is also a UK qualified solicitor. Her peers describe her as a passionate, hardworking lawyer focused on meeting the legal needs of the client in a commercial savvy fashion. Her mantra is 'only the best is good enough' and she consistently delivers high-quality professional service.