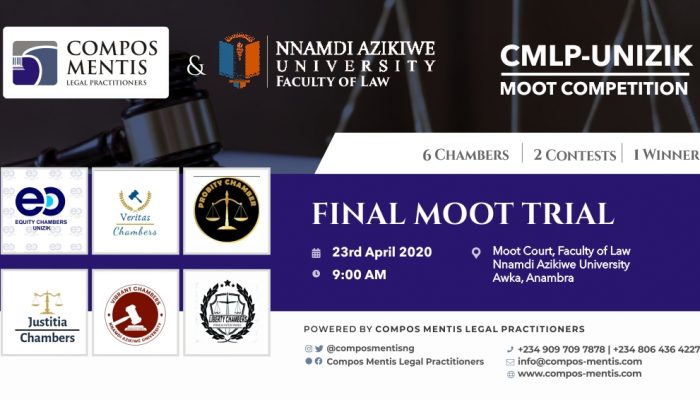 June 5, 2023
Friday,9:00 PM
CMLP-UNIZIK MOOT COMPETITION
Compos Mentis Legal Practitioners has collaborated with Nnamdi Azikiwe University's Faculty of Law to host the inaugural CMLP-UNIZIK Moot Competition.
Six UniZik teams (chambers) started the competition earlier this month and the final Moot Trial is scheduled for Friday 23rd April 2021.
Cash prizes will be won as well as internship opportunities at Compos Mentis.
Date: 23rd April 2021 – Grand Final
Venue: Moot Court, Faculty of Law. Nnamdi Azikiwe University. Awka, Anambra.
Time: 9:00 AM